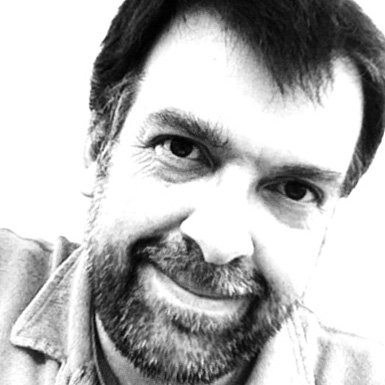 My employement at Sun will end on September 30th, 2009. This was my choice (I was made an offer I simply couldn't refuse). I am currently exploring future employment options, and am open to offers and suggestions. I see this and recent posts to my blog as a legitimate way to "set out my stall". The remainder of this post is background copied from materials supporting my recent promotion…
Who
Hi, my name is Phil Harman and I'm a Senior Staff Engineer and Principal Field Technologist (PFT) attached to the Systems Practice in Sun UK. I joined Sun in February 1989, and have been an OS Ambassador for most of the intervening years. When
I joined the Systems Practice in November 2007, I also became a Technical Systems (TS) Ambassador.
Solaris, holistic systems performance and extreme multithreading are my long term interests and areas of expertise. After about 5 years in the UK Performance Centre, and a spell in the Products and Technologies Specialists Group (a forerunner of the Systems Practice), I spent four years in Performance and Availability Engineering (PAE), before moving on to the Solaris Kernel Performance Group.
It's official: I'm an inventor, and I have the patent to prove it! I'm also co-architect of the OpenSolaris
project libMicro, and consequently became originator of the slogan: "If Linux is faster, it's a Solaris bug!".
How
I have a reputation for being a passionate evangelist for Sun technology. I joined the company because I was nuts about UNIX and impressed with SPARC (I still am both). I hate FUD and shallow "me too" marketing. I love the moral high ground, and believe our customers deserve the truth, not wishful thinking. I believe Sun can and does make a difference, and that our disruptive technologies delivers real business value (in 20 years I have been involved in many such examples).
My holistic approach to systems performance means that I am also a "people person". I detest dehumanising business practices. "I am not a number", so if you [just] "want information", "you won't get it!". I like to get up close and personal with my customers, to see the whites in their eyes, because like House MD, I know that "people lie".
Where
I live and work in North Wales, in the UK. Over the past few years I seem to have spent more time in Menlo Park, California offices than in my designated office in Sale, Cheshire. When I'm not working from home, I am often on site with customers (generally in London … it's only a 2.5 hour journey, and I can work on the train).
If you need to contact me Namefinder is your friend (if you're a Sun employee, but only until the end of this month). Email is generally best, but in emergencies I'm usually near my mobile phone. My private email address is phil.harman@gmail.com.
What
I talk a lot. If you need a Sun technology pitch, then I'm your man! I'm most at home with Solaris, SPARC, CMT, holistic systems performance and multithreading, but I take an active interest in other areas of Sun innovation. However, I prefer to speak about what I know in depth because I think people want to hear from speakers with authority, integrity and passion. I don't take myself too seriously, but I will only use my own slide deck, thankyou!
I take on a lot of performance work. This could be a proof of concept, or perhaps rolling up my sleeves to deal with some melt-down escalation or other. I am very data driven, and have many tricks up my sleeve for obtaining it by hook or by crook. In my various roles in the field and in engineering, on job rotations and through the ambassador programme, as an international conference speaker and with many customers internaqtionally, I have built a broad network of useful contacts among whom I often function a rabble rouser or dating agency.
Until recently I was spending a lot of time (generally oncee per week, for the last couple of years) explaining the CMT value proposition to customers who didn't quite get it, sometimes with major repercussions. Within the last year I have spent quite a lot of time (sic) reducing latency and jitter in realtime trading systems, and inincreasing throughput on large backend systems.
As part of the UK Systems Practice, my primary focus was on leveraging systems sales. As such I tended not to take on chargeable work (the ROI didn't add up, and I'd rather be out selling Sun technology elsewhere). However, I did see myself as an SMI citizen first and foremost (I grew up during the golden days of Sun's "can do" ethos, in McNeally's "to ask permission is to seek denial" culture).